MapSphere Trip & Photo Viewer Help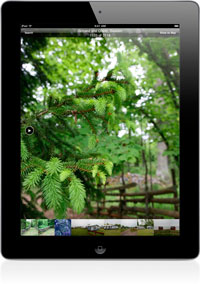 MapSphere Trip & Photo Viewer is an application for iPad that allows you to easily watch photos from MapSphere Online.
Gestures
Tap on photo to show or hide controls.
Double tap on photo to zoom in and center a photo.
Pinch open to zoom in on a photo (pinch close to zoom out after).
Shake to reload random photos on the main screen.
How to use
You can make your own photo album devoted to your trip. To do this:
Go travelling and take some wonderful photos. It would be also nice to store a GPS track of your journey. MapSphere GPS Logger for iPad can help.
Register in MapSphere Online.
Create your own trip. MapSphere "trip" is a collection of photos, GPS tracks and trip notes about your voyage, walk, or journey.
How to create a trip in MapSphere.
Then login your MapSphere account and enjoy your photos on the iPad.